Join Our Salsa Mailing List for Free Offers and Updates
e-mail:milo@salsaclass.co.uk
Call or text Milo 07932 658 861 anytime
Please join us our next Cuban Salsa Class & Party Night is on:
Monday 2nd September 2019.
Free Merengue HIT (high intensity workout) Class on MONDAY 2nd September at the URBAN Bar (E1 1BJ). From 7 to 7:30pm before the SALSA CLASS. With FUNMI, learn to use your hips and improve core movement. ALL are very WELCOME. FREE for MEN & WOMEN!!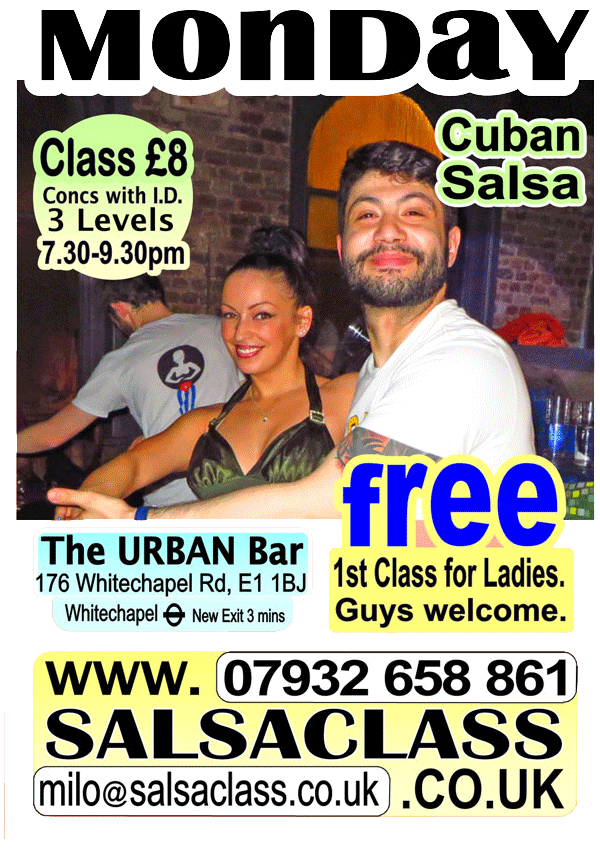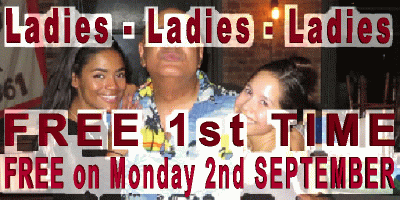 Call or text Milo on 07932 658 861 anytime
Find us at
The Urban Bar, 176 Whitechapel Road, London E1 1BJ
This site was updated for Monday 2nd September 2019