Join Our Salsa Mailing List for Free Offers and Updates
e-mail: milo@salsaclass.co.uk
Call or text Milo 07932 658 861 anytime
Please join us our last Cuban Salsa Class & Party Night for 2019 is on:
Monday 25th November 2019. We then return on Monday 13th January 2020.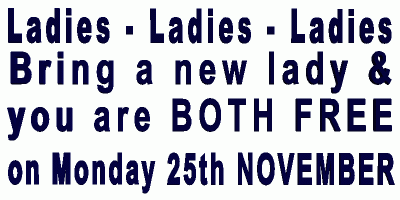 Special Offer - Ladies if bring along a new lady to the Salsa Class, then you are Both Free on Monday 25th November. T & C apply!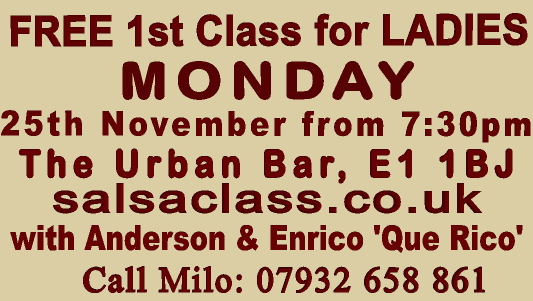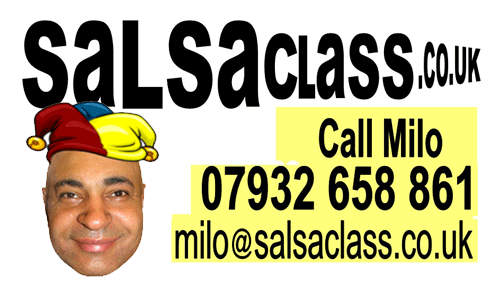 Milo is your guy for Salsa Classes, Lessons, Birthdays, Fun Days, Salsa Pop Up Classes anywhere and anytime..